Tuesdays. 3pm. Mr. Greene's house.
I jokingly referred to it as "Tuesday's with "Mean" Joe".
That was the standing time and location that I sat with one of the most iconic figures in sports history to discuss his life for our book, "Built By Football". We met every week for about four months and it was as awesome as it sounds. We'd talk about life, basketball (especially Bill Russell and the Celtics), mentoring, teaching, parenting and of course, the NFL and the Steelers. It was an absolute career highlight that I will cherish forever.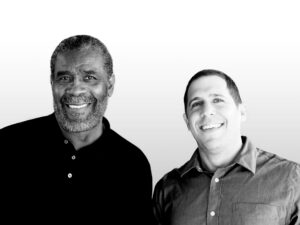 Here are four things I picked up from our time together:
ONE
Success can come from anywhere. What are the odds that a kid from Temple, Texas, who was bullied as a freshman in high school, admittedly stunk in football until he was a senior, didn't get recruited by any of the big-time schools in Texas or Oklahoma, and would never play in a college bowl game, would one day become one of the greatest professional football players of all time? Ten million-to-one? A hundred million? But it happened.
TWO
Failure is only a moment in time. 99% of NFL fans remember "Mean" Joe Greene as perhaps the most dominating member of the most dominating defense in NFL history. Only die hard Steelers fans remember that Pittsburgh was 1-13 Greene's rookie year and that he was miserable. He hated the cold, the steel smoke in the sky and most of all, he hated the losing. He could have dwelled on that one year and forced his way out or caused problems, but he stuck around and worked harder than ever…and we all know how that turned out.
THREE
Credit others first; yourself last. This is Joe Greene's book, but he talked about legendary Coach Chuck Noll and his teammates far more than he talked about himself. He mentions over and over again the the one thing that kept him going during his early miserable time in Pittsburgh was his belief in Coach Noll and his belief in the men going to battle on the field with him. Throughout the book Joe heaps praise on his high school coaches and college coaches and specific teammates who got him through tough times. That's probably why those teammates were all willing and eager to write forewords for his book. He was a team-first guy.
FOUR
Enjoy achievement. "I enjoyed that win all the way until the first day of training camp the next year." – Joe Greene, referring to the time after the Steelers first Super Bowl win. Greene literally saw Pittsburgh rise from one of the worst teams in the NFL to the best. He was there at rock bottom and was a key reason they reached the mountain top. He put in the blood, sweat and tears to make it happen. When he finally won that title, he let himself enjoy what he called the "euphoria" of winning.
If you enjoyed this, you'll 100% enjoy my weekly 'Books & Biceps' newsletter.
It's the only newsletter that sits at the intersection of reading, sports and fitness. Join Thousands of Us!
ALSO: CLICK HERE TO BUY "MEAN" JOE GREENE: BUILT BY FOOTBALL ON AMAZON