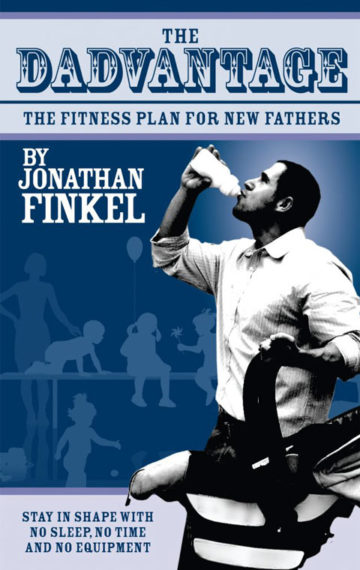 Buy on Amazon
The First Book Every New Dad Should Read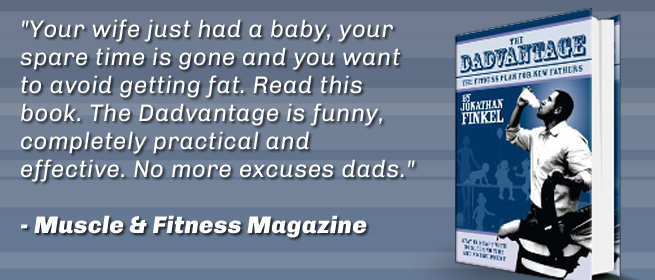 TESTIMONIALS & ENDORSEMENTS:
Brett McKay, ArtofManliness.com:
"Like many first-time dads, I let my exercise and diet habits go to pot when my son arrived. I was just too tired and pressed for time during those first few weeks of being a dad to go to the gym and eat a healthy diet. Definitely going to be using the The Dadvantage plan for kid #2".
Mario Lopez, Extra TV host, author of Knockout Fitness & Extra Lean:
"The Dadvantage is your key to grown-up fitness."
Jim Higley, BobbleheadDad.com & International Book Award Finalist: 
"Unless you're that rare guy who's blessed with great genes, being a dad – for all its joys – is going to lead you to a fatter, lethargic, out-of-shape you. Jon Finkel's The Dadvantage isn't just another clever workout gimmick – it's a practical, fun and spot-on way to integrate exercise and healthy habits into your new job as a dad!"