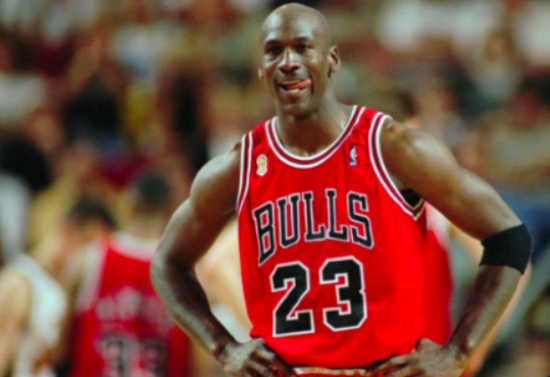 I'm a dad who grew up in the 90s. I'm entitled to a "back in my day" rant with my kids every once in a while. And I just gave my kids an epic takedown that I am titling: "Why Summer in the 90s Crushed Summer in the 2020s"
In fact, I came up with 16 reasons to back up my point. Ready? Let's go.
Here are 16 reasons Summer in the '90s crushed Summer in '23 and why our kids are soft:
1) Gatorade Citrus Cooler > every crappy Prime flavor
2) No Gatorade? Thirsty? Any garden hose on the side of a house in the '90s will do. Tasted better, in fact…
My kids: "Gross. It has no filter."
Me: "Filters weren't even invented when we were kids. Drinking mud and hot copper from the hose made us stronger."
3) Kids in '23: "Can you text Joe's mom to see if he's home?"
Really? Now we have to go through 7 texts so you can see your friend? The old way was perfect:
Kids in the '90s: "I'm calling Joe's house to see if he's home."
4) Even better in the '90s…
Kids: "I'm biking to Joe's to see if he's around."
Parents: "Good. Be home at 5."
Biking > driving
Calling > texting
5) Kids in '23: "Can you set up a playdate with Ed?"
Parents, when did the term "play date" take over? It's lame, weak parent-speak. It's our fault.
We should stop using it.
Our kids don't need dates to shoot driveway hoops.
Kids in '93: "Can Ed come over?" (simple)
6) Kids in '93: "Ken Griffey Jr. is the most awesome baseball player ever!"
Kids in '23: "What's baseball?"
7) If your kid likes a PB&J sandwich in 2023 it takes them 10 minutes to say so:
"This PB&J is so gas it's fire my guy no cap."
Describing a tasty PB&J in the 90s: "It's good."
8) Kids in '93: "I'm going to see The Sandlot in the theater with all my buddies Saturday afternoon."
Kids in '23: "We're watching some streaming super hero thing I don't know what app it's on."
9) Kids in '23: "I found this funny online video it has this guy at the zoo and he…."
Kids in the '90s: Chris Farley. Jim Carrey. Adam Sandler. Will Smith.
10) Kids in '23: "Alexa, play that AI song with Drake and KPop?"
Kids in the '90s: "I memorized all the words to Tribe Called Quest's 'Scenario'"
11) Kids in '23: "I'm watching this YouTube channel of this kid with a British accent making fun of high school videos he finds on YouTube."
Whaaaat??
How absurd are these shows?
Kids in the '90s: Saved By the Bell
12) Kids hearing a joke in '23: "i loled"
Kids hearing a joke in the 90s: actual laughter
13) Kids in '23: "I'm on a group hangout with my friends."
Kids in the 90s: "A group of us are going to the park to hang out."
14) Kids in the 90s: "Can me and my friends walk to the pizza shop to get lunch?"
Parents: "Here's $5 to get two slices and a Coke."
Kids in '23: "Can we order Uber Eats for lunch? It's only $47.50?"
15) Kids in the 90s: "It's Friday night! Let's go to Blockbuster and cruise the aisles and grab a New Release and get some Junior Mints and popcorn."
Kids in '23 sitting on the couch: "Disney+ doesn't have anything new."
16) 90s kids: Michael Jordan is the greatest basketball player of all time.
Kids in 2023: LeBron James' usage rate is….
ughhhhh zip it, dorks.
Jordan was better.
---
If you're on team 90s, share this article with all your friends ASAP. Then read this piece, which I am 100% confident you will love:
How ESPN's SportsCenter United a Generation in the 90s
Now that you're nodding your head with nostalgia, join the largest group of sophisticated meatheads on the planet with my Books & Biceps newsletter.